Sold by the cubic yard, minimum 1/2 cubic yard. Please see our material calculator to calculate your needs.
Black Lava
The size of Black Lava varies from ¾" to 1", making it a creative choice for landscape design. This unique rock is mined from lava pits in the Barstow area. The black shade of this rock offsets shrubs, plants, and flowers in a surprising visual contrast.
Red Lava
¾" to 1" rock similar to the Black Lava Rock. The reddish shade is more subtle, but still is a great choice to give a different landscape effect with your annuals or perennials. It is much easier to blow leaves off this larger rock, than off of the smaller pea-size gravels.
3/8″ Crushed Red Rock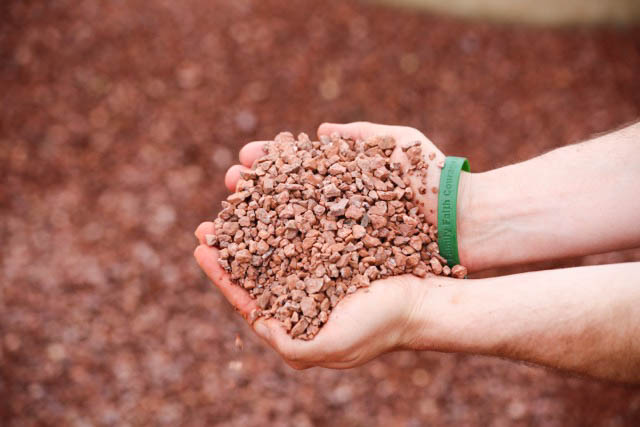 3/4″ Crushed Red Rock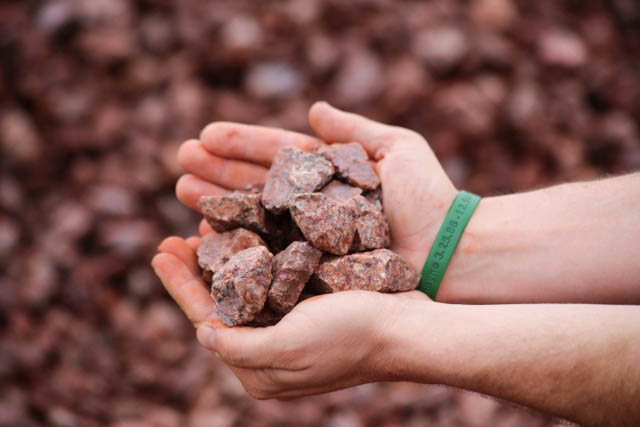 3/4-1 1/2 Large Arizona River Rock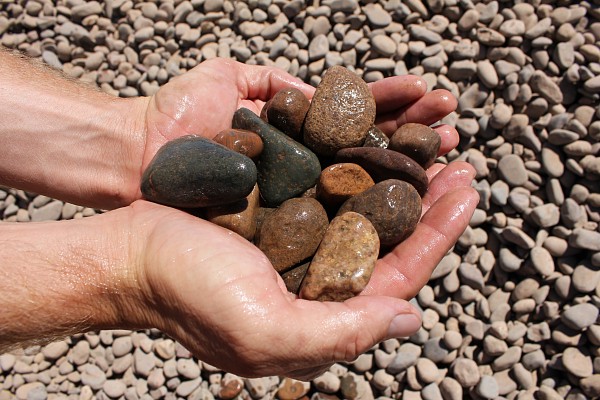 1.5" Kings Cobble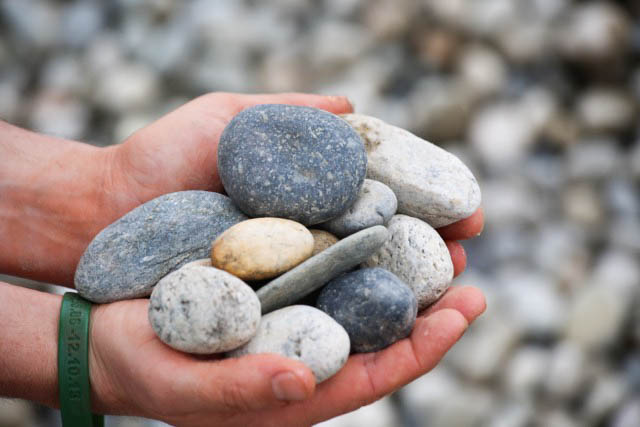 3/4″ Rainbow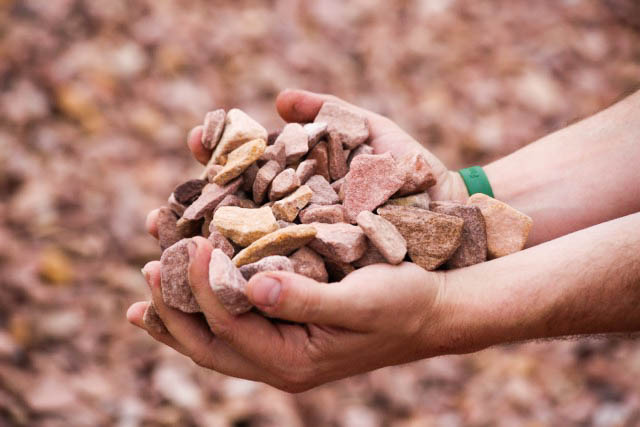 La Cresta 1/2"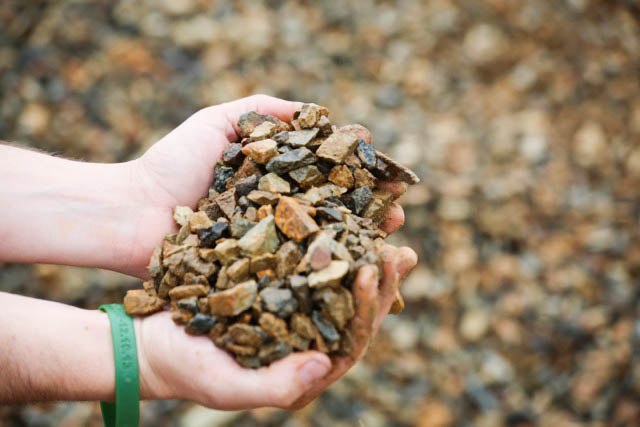 3/4" Crushed Rock
3" California Gold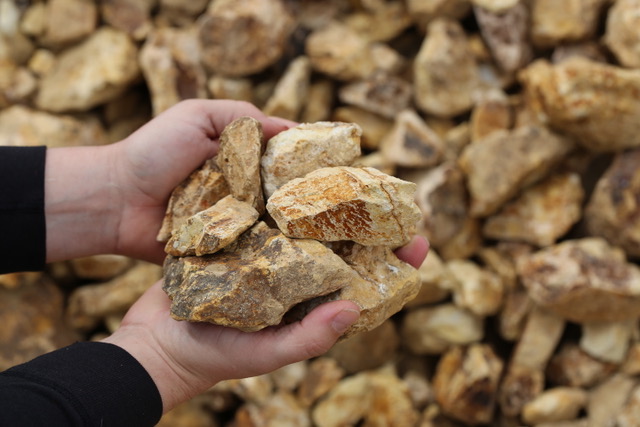 3/4" Confetti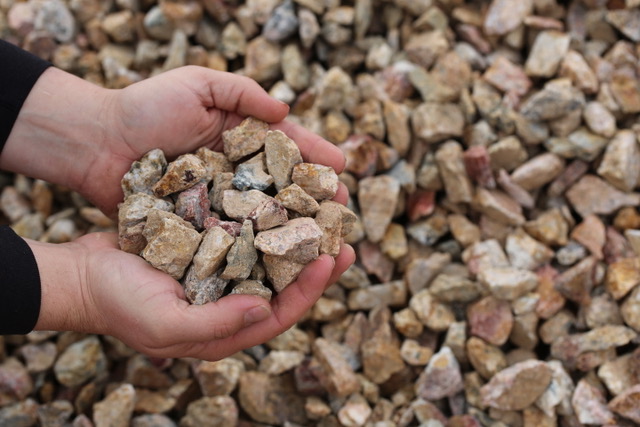 If you need a little better coverage in an area, this smaller sized rock accomplishes this! It provides a very nice color in landscaping. If you prefer a shiny look to the area, try spraying the rock with "Wet Look" to achieve a striking, shiny finish.
3/8″ Sandstone Coral
This selection is almost a golden shade. When placed in your design it has a velvety look.
3/4″ California Gold Rock
One of the more popular choices in decorative rock, this rock has a tan/gold color that is soft and appealing in a variety of landscape designs.
3/8″ to 3/4″ Small Arizona River Rock
Arizona River Rock comes in three shades of blue, pink, and gray interweave in this popular landscape stone. The assortment of 3 different sizes makes this rock even more exciting to work with in your landscaping scene. Small Arizona is 3/8" to 3/4", Large Arizona is 3/4" – 1 1/2", the third size is 3" Arizona. If you love the shiny look to your landscaping, try using the "Wet Look" product that you spray onto the rock for a permanent shine!